Giving You the Flexibility You Need to Get the Job Done
EIS provides clients with options. Our unique service platform allow our clients to access the information you need - on your own terms. Whether it's full-service support that you want, or the ability to manage your own requests, EIS has the right option for you. Learn more about our services below.

HIPAA COMPLIANT

ELECTRONIC FORMAT

10-DAY PROCESSING

GLOBAL ACCESS

CUSTOMIZED ORDERING / RECEIVING OF APS

REAL TIME STATUS UPDATES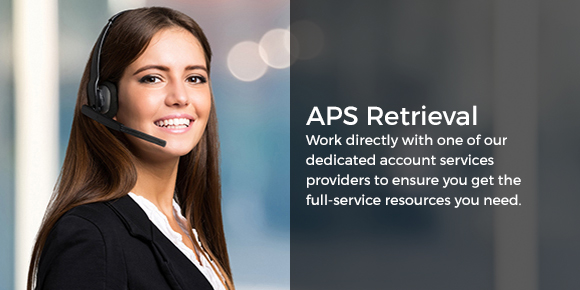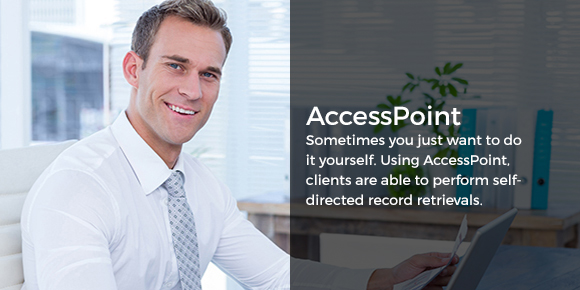 APS Retrieval
EIS provides Attending Physician Statement (APS) retrieval on a global scale. Our experienced staff is available to expedite medical record requests within an average of 10 business days from almost anywhere in the world. State-of-the art technology and strategic partnerships ensure efficient ordering, imaging and viewing of medical records for clients. Select from an array of ordering options, which include seamless system integration, agency management software integration and secured online ordering.
Data is transferred utilizing our secured website, secured FTP servers, secured facsimile (Privacy Regulation 45 C.F.R. and Part 164 section 2c) and secured electronic data feeds. EIS utilizes ACORD to establish imaging standards. Enjoy 24-hour access to order medical records, view real-time status updates, upload facility forms, and download medical records. Receive real-time status updates throughout the retrieval process without ever having to leave your computer. An assigned direct point of contact will be available to address any of your questions regarding your retrieval requests. EIS clients have access to over 4000 Special/ Facility authorizations and can view pertinent release of information procedures on our website for over 500,000 doctors and medical facilities across the country.
AccessPoint
AccessPoint gives you the ability to control the record retrieval process on your own, via a secure, online portal. This includes performing searches, managing status updates, facilitating payments and simplifying the reimbursement process. EIS is the only vendor in the market that provides a client-directed service platform.
The system was developed to support ongoing enhancements and updates, specifically designed to respond to, and simplify the client experience. AccessPoint is a fully integrated system with Unconnect, iPipeline, Ebix, Nexus Hq, Paperclip and Examone.
Access to facility information is a critical step in the record retrieval process. Clients are able to utilize an extensive database to search for doctors and medical facilities. The database contains important and specific information on how to secure records from doctors and medical facilities including copy times, medical record personnel, fax and office numbers, cost of records, in- house copy service information, average turn-around times, access to special authorizations, and much more. Our experienced personnel who are very well versed in APS processing are available to answer questions and to offer their expertise in processing requests; especially for difficult or stalled cases.
EIS can also be used as a backup for processing medical requests. Should a client's office become inoperable for whatever reason (severe weather, staffing changes, etc.) clients can seamlessly activate EIS's APS unit for processing of all medical record requests until operations have been restored.