Express Imaging Services (EIS) selects SEQSTER to Automate Insurance Underwriting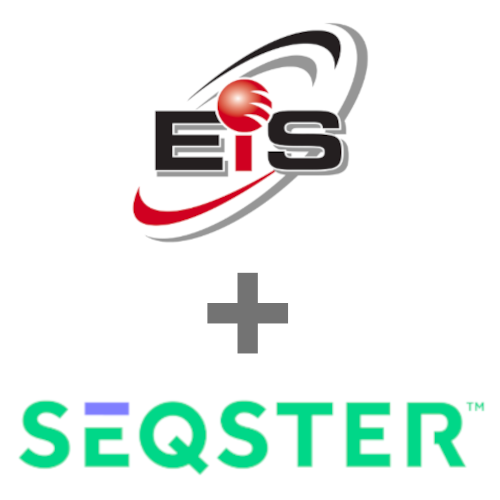 Express Imaging Services partners with SEQSTER to revolutionize underwriting with advanced EHR connectivity and data refinery solutions.

LOS ANGELES, April 11, 2023/ -- Express Imaging Services, Inc. ("EIS"), a leading provider of medical record retrieval and digital data solutions, has announced its partnership with SEQSTER PDM, Inc. ("SEQSTER"), a healthcare technology company that offers a secure and streamlined approach to accessing and sharing electronic health records (EHRs). The partnership aims to revolutionize the underwriting process for insurance policies by utilizing SEQSTER's nationwide EHR connectivity and data refinery platform.

EIS's eHealth Link platform powered by SEQSTER provides insurance underwriters, reinsurers, and risk assessors with instant real-time access to applicants medical data. Unlike common FHIR-based EHR connections widely available in the market, SEQSTER automates both FHIR and non-FHIR health record retrieval with nationwide EHR connectivity as well as providing a best-in-class data refinery. SEQSTER can seamlessly connect to all of the major EHR vendors including Cerner, Epic, Allscripts/Veradigm, athenahealth, eClinicalWorks, Brightree, Evident, Greenway Health, Meditech, and WellSky to provide unprecedented connectivity for its members.

"SEQSTER was a natural partner of choice for an innovative company like EIS to provide automated underwriting to its clients. Underwriting, like clinical trials, will now be able to benefit from SEQSTER's advanced nationwide interoperability solution. EIS's eHealth Link platform powered by SEQSTER makes the process of consuming electronic health data seamless. Secure access to member health data allows insurers to expedite and scale underwriting and enhance its ability to create more informed risk assessments," said Ardy Arianpour, CEO & Co-Founder of SEQSTER.

"The EIS+SEQSTER partnership is a powerful combination because it vastly simplifies life insurance underwriting, purchase, and sales by automating review of medical evidence. Partnering with SEQSTER to deliver a digital data solution through our eHealth Link platform is an essential part of our journey to continue offering our clients the most robust solutions for expediting and simplifying the underwriting process. SEQSTER brings a wealth of knowledge in breaking down data silos to multidimensional data sources. SEQSTER's understanding of complex digital health data delivery, its deep interoperability expertise and collaborative approach, is uniquely complementary to EIS's digital solutions. This greatly reduces cycle times and gives access to more disparate sources of information for insurers," said Paul Terry, CEO of Express Imaging Services. "This partnership is a game changer for any life insurance company that's looking to automate and evolve their underwriting and risk assessment processes."

Interested companies can request a customized demonstration to see the features of eHealth Link powered by SEQSTER.

ABOUT Express Imaging Services (EIS)
Express Imaging Services (EIS) provides advanced solutions in the requisition of medical records for life insurance and financial professionals across the nation. EIS utilizes secure portals and advanced technology to transfer and receive confidential information between provider and requester, anywhere in the world.

EIS's digital data solutions combines strategy, customized process design, technology, and effective communication to create and implement a level of service that encompasses a client-centered experience with a strong organizational culture to support each of our client's unique needs. We provide a level of service to clients that far exceeds industry standards.

To learn more about EIS, please contact Anh Le at anhle@expressimagingservices.com or visit www.expressimagingservices.com.

888-846-8804 Ext 229

ABOUT SEQSTER
SEQSTER is the leading healthcare technology company that breaks down health data silos at scale. Its enterprise operating system aggregates disparate health data sources into a single, 360-degree view of a patient in real-time, solving a multitude of challenges for life sciences, patient engagement and data interoperability.

SEQSTER has nationwide coverage of EHRs from hospitals and medical groups, genomic DNA, wearables, pharmacy and social determinants of health data. Through its customizable white-label approach, SEQSTER provides accelerated access to de-identified, tokenized, real-time data and comprehensive curated data to address critical needs across the healthcare continuum.

SEQSTER is privately held and headquartered in San Diego.

To learn more about SEQSTER, please contact us at info@seqster.com or visit www.seqster.com.